THE POOL COMPANY - SUMMER FUN STARTS HERE
Annual Spring Sale in progress!
Now through Saturday, May 14,  ONE-TIME-ONLY you can save 20% off most chemicals. Not included in the sale are sand, DE, salt, or acid. You can email or call ahead and we can print out your sales history from last season, you can take stock of what you still have on hand, and from there we can build an order with you. And remember the shortages we all struggled through last year? Well, this year the good news is we have a lot more sanitizer (tabs/sticks) available, but the bad news is we are still limited on shock. We have a plentiful supply of chlorine sticks and tabs, algaecide, Mineral Springs, and all the accessory chems. We do not have a big supply of shock, however, as that is still on allotment from Bioguard and our local distributors – as such, we have to limit customer purchases to either one 24 lb box or one 25 lb bucket of shock per quarter.  We appreciate your understanding as we work to supply all of our customers with at least as much shock as they might need each quarter this summer.
*** ALL BIG GREEN EGGS AND EGG-CESSORIES ARE ON SALE AT HUGE SAVINGS ***
Hands Off Payments
It is our policy to collect credit card numbers for any service work we provide. All card numbers put on file are encrypted once entered into our point of sale program. By putting a card on file, we are able to process payment without customers needing to write a check or hand cash to our employees, which minimizes their risk. As always, you can provide blanket permission to charge your card or have us verify amounts first. Just let us know which you prefer.
Only shop us for retail? Put a card on file so we can use it to process payment in the store when you shop, minimizing your risk – you won't have to touch the pin-pad when paying by credit or debit card and won't risk handling cash unnecessarily. It's a win-win.
Service: As a reminder, we require a Service Authorization Form to be on file as well if you won't be home when we come out to work on your pool or spa (see the link above).
Address
1281 Carl D. Silver Pkwy
Fredericksburg, VA 22401
(Nearby Lowe's, next to Jimmy John's)
Phone
Store Hours
For April
Monday- Friday 10:00 am – 5:00 pm
Saturday 10:00 am – 4:00 pm
Our water testing lab closes 1/2 hour before the store. 
For water testing, bring one pint of water in one of our water sample bottles. If you don't have one, you can use a clean water bottle, but do NOT use a soda bottle, glass jar, leftover food container, or anything else that might have a residual in it. Even a new zip-lock bag works (but perhaps double bag it). Our free computerized water testing will dose for  Bioguard and Spaguard brand chemicals. If you do not use our brand of chemical, bring us a photo of the active ingredients of what you do use and we will try to steer you in the right direction. It's also a good idea to take stock of your chemicals overall before you come in so you don't go home with things you don't need, or worse, miss getting what you do need because you think you have it at home. 😉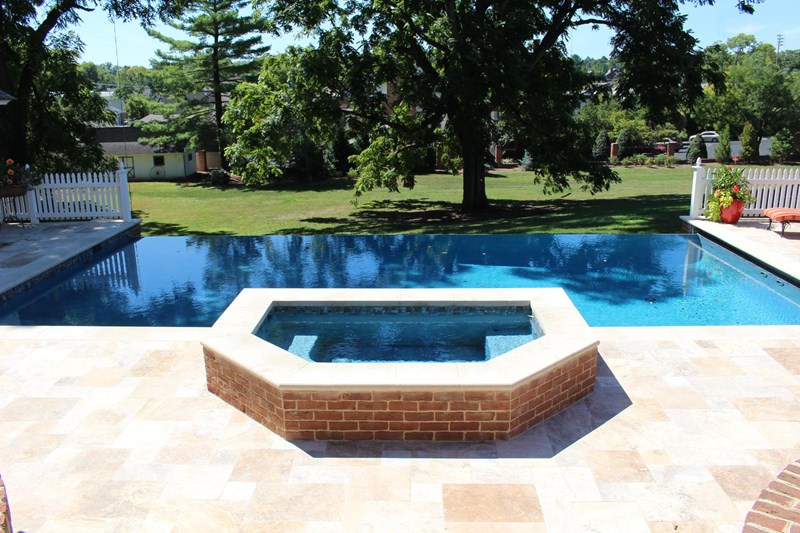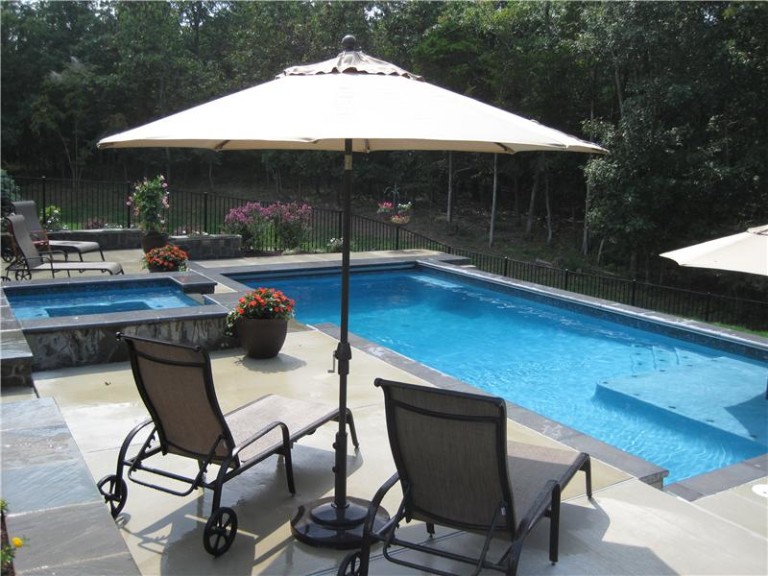 Service authorization
Use this form to authorize us to do service on your pool.
Service request
Let us know what service you need and when you need it.
New pool or renovation request
Get in touch with our design team about your pool project.