CLOSED LABOR DAY: MONDAY, SEPT 4
In celebration of Labor Day, our store and service department will be closed on Monday, September 4th.
We are incredibly grateful for our wonderful staff and wish them a fabulous long weekend! Hats off to Vanessa, Jane, John, Dave, Mike, Ronnie, Josh, Rob, Katja, Isaac, Ryan, Yahya, Allen, Vidal, and our summer retail crew, Grant, Evan, and Jacob. If you have had a great experience with one of our fantastic retail associates, technicians, service technicians, helpers, or managers, please scroll to the bottom of this page to tell us about your experience! 

ALL POOLMASTER PRODUCTS
ON SALE!
15% OFF MAINTENANCE GOODS – POLES, SKIMMER NETS, LEAF NETS, VACUUM HEADS, PUMICE STONES, ETC
20% OFF GAMES, TOYS, FLOATS, INFLATABLES, GOGGLES, MASKS, AND MORE!
SALE SALE SALE!!!
25% OFF ALL IN-STOCK EGG-CESSORIES
WHILE SUPPLIES LAST
Hands Off Payments
It is our policy to collect credit card numbers for any service work we provide. All card numbers put on file are encrypted once entered into our point of sale program. By putting a card on file, we are able to process payment without customers needing to write a check or hand cash to our employees, which minimizes their risk. As always, you can provide blanket permission to charge your card or have us verify amounts first. Just let us know which you prefer.
Only shop us for retail? Put a card on file so we can use it to process payment in the store when you shop, minimizing your risk – you won't have to touch the pin-pad when paying by credit or debit card and won't risk handling cash unnecessarily. It's a win-win.
Service: As a reminder, we require a Service Authorization Form to be on file as well if you won't be home when we come out to work on your pool or spa (see the link above).
CALL TODAY TO SCHEDULE YOUR POOL CLOSING.
Address
WE ARE LOCATED IN CENTRAL PARK @
1281 Carl D. Silver Pkwy
Fredericksburg, VA 22401
Nearby Lowe's, next to Rey Azteca & Coldstone Creamery!
Phone
Store Hours
Monday- Friday 10:00 am – 6:00 pm
Saturday 10:00 am – 4:00 pm
Closed on Sunday
(HEADS UP ABOUT STORE HOURS: WE WILL CHANGE TO FALL HOURS IN OCTOBER!)
* Other hours by appointment
Our water testing lab closes 1/2 hour before the store. 
For water testing, bring one pint of water in one of our water sample bottles. If you don't have one, you can use a clean water bottle, but do NOT use a soda bottle, glass jar, leftover food container, or anything else that might have a residual in it. Even a new zip-lock bag works (but perhaps double bag it). Our free computerized water testing will dose for  Bioguard and Spaguard brand chemicals. If you do not use our brand of chemical, bring us a photo of the active ingredients of what you do use and we will try to steer you in the right direction. It's also a good idea to take stock of your chemicals overall before you come in so you don't go home with things you don't need, or worse, miss getting what you do need because you think you have it at home. 😉

BioGuard's Mineral Springs Program is the ideal salt system for your pool. Our SaltScapes line supports traditional salt water pools.
Tested and proven effective, BioGuard products are known for delivering reliable results and making pool care less complex.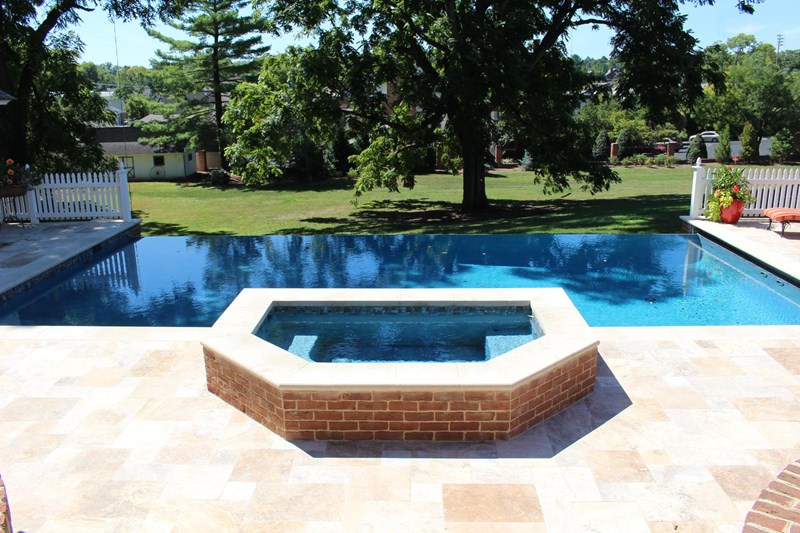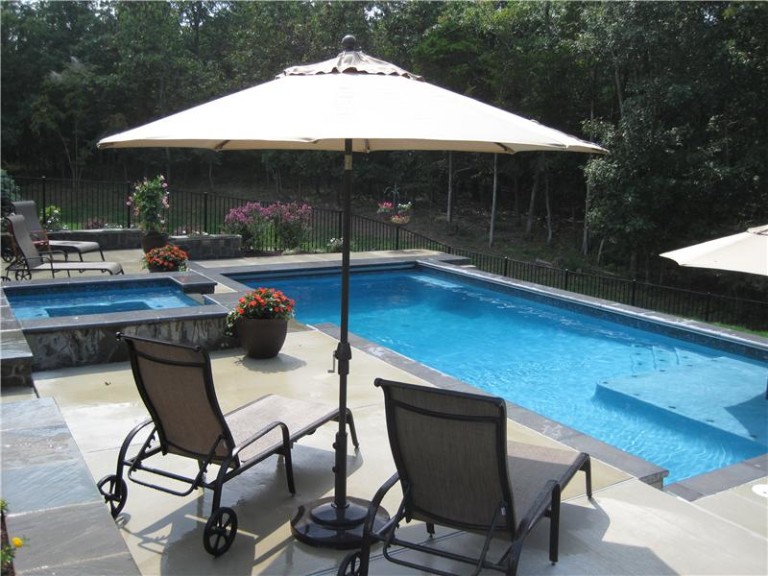 Service authorization
Use this form to authorize us to do service on your pool.
Service request
Let us know what service you need and when you need it.
New pool or renovation request
Get in touch with our design team about your pool project.